Click on the magazine cover image to see what's inside.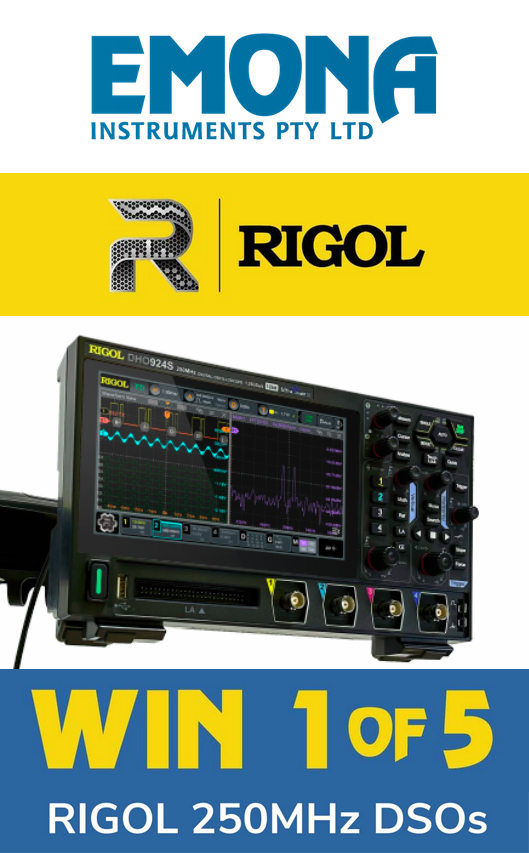 The December 2023 issue
of
Silicon Chip
is due on sale in newsagents by Thursday 30th November.
Partner company/advertiser links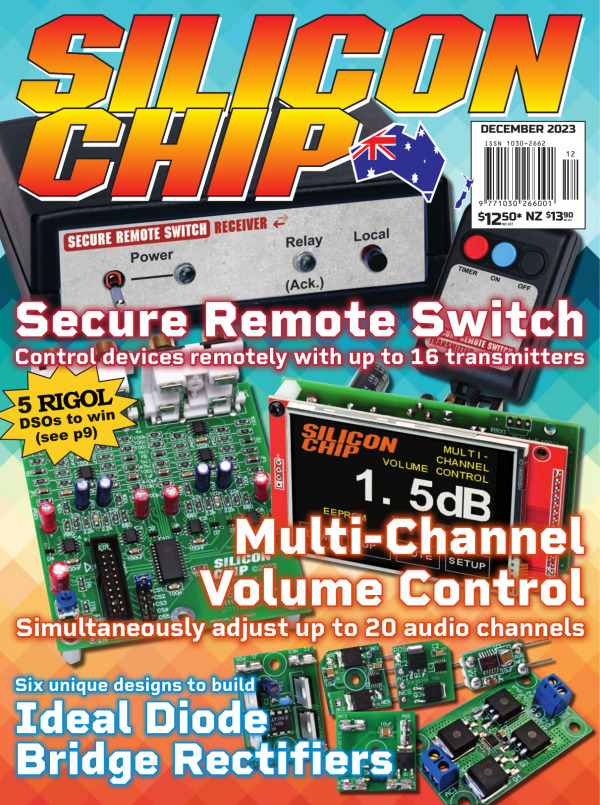 In the December 2023 issue:
Circuit Notebook: Wireless power transfer demonstration
Circuit Notebook: Significant Spectral Sound MIDI Synthesiser software update
Circuit Notebook: Battery-powered timer
Silicon Chip magazine is Australia's premier electronics magazine with reliable information on a whole range of electronics-related topics.

We publish an extensive range of electronics projects every month including many which use Arduino, Raspberry Pi and Australia's own very popular Micromite/Maximite microcontrollers.

Whether you're into the latest digital electronics or prefer restoring vintage radios, or anywhere in between, we have something to interest you.

Subscribe to our printed magazine or use our website to purchase access to online issues going right back to 1998. You can also buy a copy in most newsagents and all Jaycar and Altronics stores. Visit our online shop to subscribe, access back issues or purchase the wide range of PCBs, software, components and kits available to build our designs.

You can even order scans of some older electronics magazines including Electronics Australia, Electronics Today or Radio, TV and Hobbies.

Feel free to browse the list of Frequently Asked Questions or contact us via the Help, Contact & FAQ menu. Welcome to the Silicon Chip family!